NESF lauds switch on of 'UK's largest' subsidy-free solar site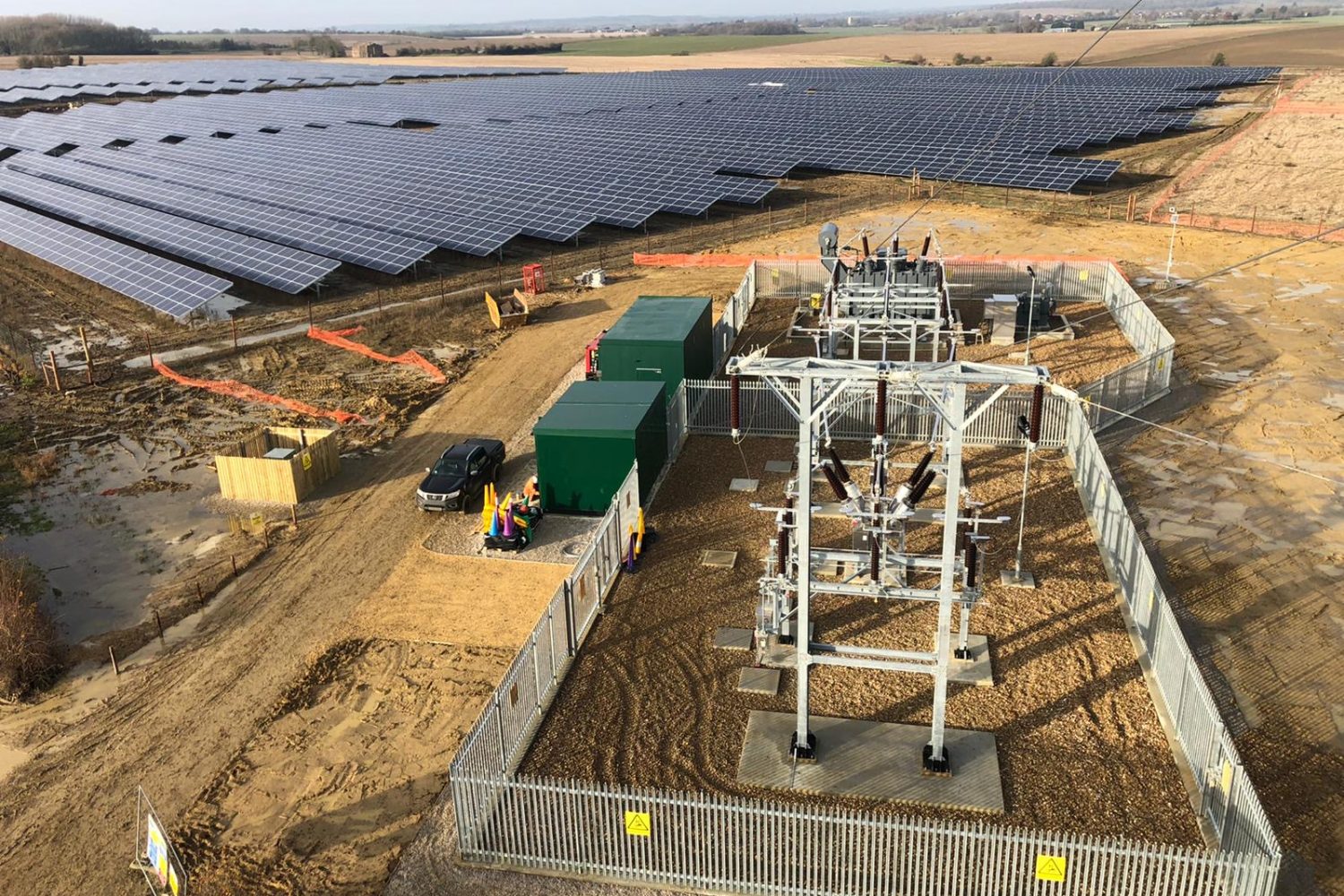 By Alice Gundy, Junior Reporter, Solar Power Portal. This article appeared on 16 December 2019.
NextEnergy Solar Fund (NESF) has switched on its 50MWp subsidy-free Staughton solar farm as it continues its 150MWp push.
The site is being billed as the UK's largest subsidy-free solar farm and is located on a former airfield on the Bedfordshire/Cambridgeshire border.
The electricity from the plant is to be bundled with NESF's existing portfolio of generating plants and sold under its existing sales contracts.
Staughton is the second of NESF's UK subsidy-free projects to start generating this financial year. Hall Farm II, the 5.4MW solar farm built adjacent to NESF's existing Hall Farm solar array, was energised in early August.
With the switching on of Staughton, which NESF confirmed in August had started construction, the solar fund has amassed an overall portfolio of operating solar of 755MWp across 90 solar plants, including three residential rooftop portfolios.
It comes as part of a drive towards subsidy-free solar for NESF, with preparations for the construction of its third subsidy-free plant, High Garrett, underway. High Garrett is an 8.5MWp extension to a 5MWp ROC asset, Kentishes, acquired by NESF in 2016. It is expected to be completed during the first half of 2020.
Michael Bonte-Friedheim, CEO of NextEnergy Capital, said: "Today's energisation of our Staughton solar plant is a landmark moment for NESF and the whole UK solar industry, demonstrating the financial viability and energy generation potential of large scale subsidy-free solar projects in the UK."
NESF is planning to boost its UK subsidy free capacity by 150MWp over the current financial year, 55.4MWp of which has now been delivered. Bonte-Friedheim said the pipeline, announced last month, comes as part of NESF's aim to lead the UK solar industry's transition from a subsidy-based regime to "one providing clean electricity on market competitive terms".